Erectile dysfunction (ED) treatments
We can help you find an ED treatment that's right for you.
ED treatment without a prescription
Our pharmacy service allows you to select an ED treatment without the need for a prescription. Simply answer a few questions to check it's right for you.
Shop now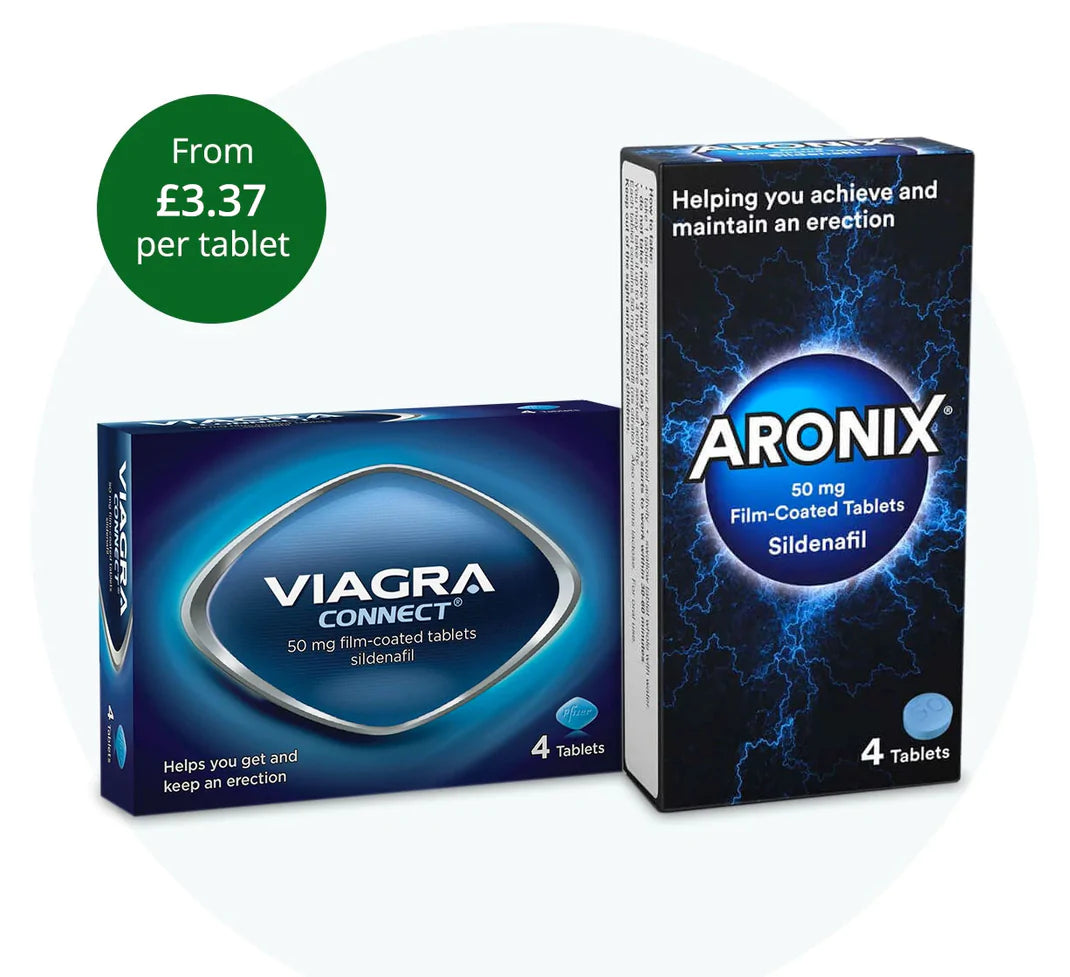 ED prescription treatment tailored to you
Our Online Doctor service provides
prescription ED treatment personalised to
you, with expert advice from a registered
clinician through an online consultation. Chose from one off treatment or a subscription service if approved.
Start consultation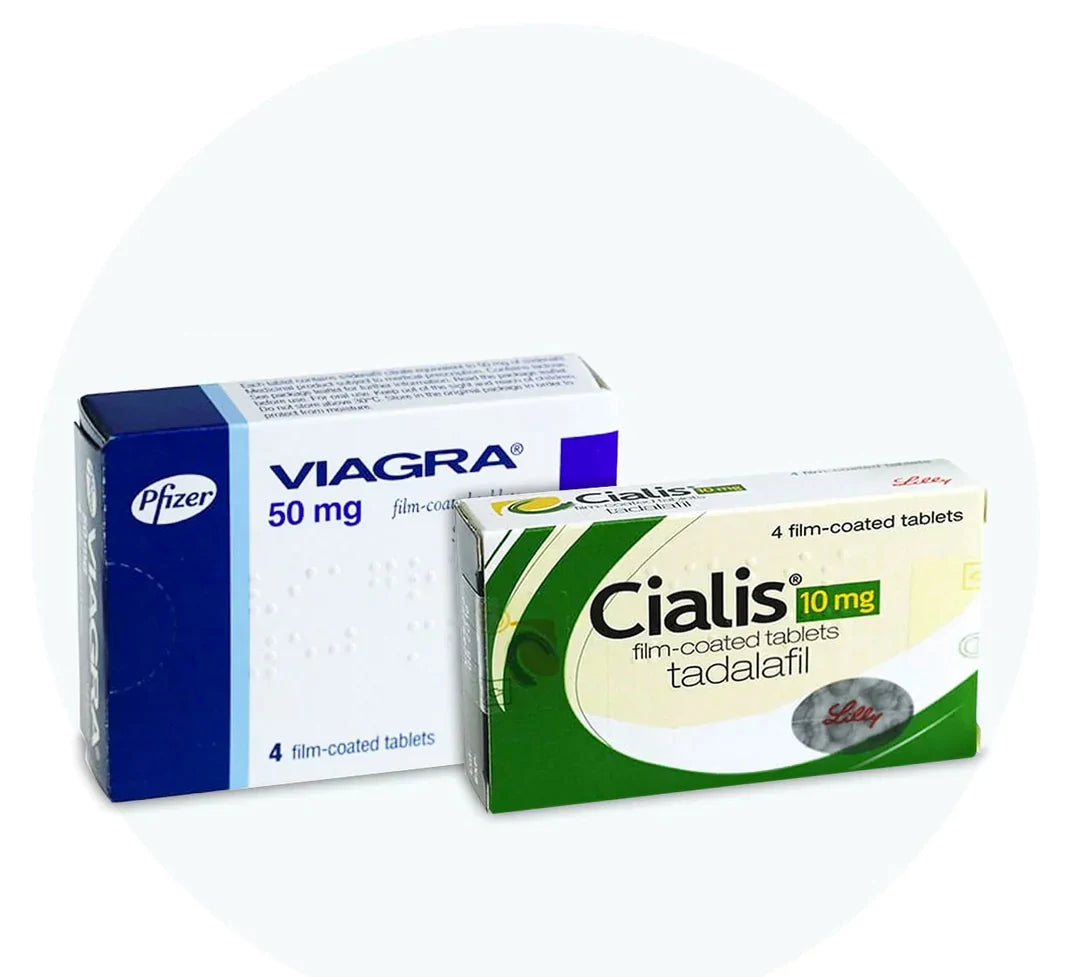 LloydsPharmacy Online Doctor
LloydsPharmacy
Treatment options
Prescription medication prescribed by our clinicians, including Sildenafil, Viagra, Cialis, Vardenafil and Spedra
Medication without a prescription, reviewed by our pharmacists. Viagra Connect and Aronix
Reviewed & approved online by
Clinicians
Pharmacists
Price
From £2.50 per tablet
From £3.37 per tablet
How our service works

Complete a free online consultation
Prescription treatment tailored to your needs based on clinician's review

Select what's right for you
Answer a few confidential questions
One of our pharmacists will review and, if suitable, approve online

Why is this service right for me

Treatment with a personalised assessment and clinician's review
Wide range of strengths and treatments

Quick and convenient
Choice is yours

Delivery options

Standard delivery
Next-day delivery
Same-day store collection if ordered before 5pm

Standard delivery
Next-day delivery
Next-day store collection if ordered before 3pm
Viagra Connect
Aronix
Viagra
Sildenafil
Cialis
Tadalafil
No prescription
No prescription
Prescription
Prescription
Prescription
Prescription
LloydsPharmacy
LloydsPharmacy
Start consultation
Start consultation
Start consultation
Start consultation
Takes effect in:
30-60 minutes
Takes effect in:
30-60 minutes
Takes effect in:
30-60 minutes
Takes effect in:
30-60 minutes
Takes effect in:
30-60 minutes
Takes effect in:
30-60 minutes
Lasts up to:
5 hours
Lasts up to:
4 hours
Lasts up to:
5 hours
Lasts up to:
5 hours
Lasts up to:
36 hours
Lasts up to:
36 hours
Doses:
50mg
Doses:
50mg
Doses:
25mg
50mg
100mg
Doses:
25mg
50mg
100mg
Doses:
10mg
20mg
Doses:
10mg
20mg
Works for up to 82% of men
Works for up to 66% of men
Works for up to 82% of men
Works for up to 82% of men
Works for up to 80% of men
Works for up to 80% of men
Viagra Connect
Aronix
Viagra
Sildenafil
Cialis
Tadalafil
Type:
No prescription
No prescription
Prescription
Prescription
Prescription
Prescription
Available at:
LloydsPharmacy
LloydsPharmacy
Start consultation
Start consultation
Start consultation
Start consultation
Takes effect in:
30-60 minutes
30-60 minutes
30-60 minutes
30-60 minutes
30-60 minutes
30-60 minutes
Lasts up to:
5 hours
4 hours
5 hours
5 hours
36 hours
36 hours
Doses:
50mg
50mg
25mg
50mg
100mg
25mg
50mg
100mg
10mg
20mg
10mg
20mg
Success rate:
Works for up to
82% of men
Works for up to
66% of men
Works for up to
82% of men
Works for up to
82% of men
Works for up to
80% of men
Works for up to
80% of men
Frequently asked questions
---