Discover which TENA product is right for you.
TENA helps you stay secure, dry and odour free, enabling you to continue to enjoy the active, fulfilling life you deserve. For over 60 years TENA has been creating incontinence solutions including discreet feminine pads, underwear, pants, masculine shields and more...
TENA Pants Plus
TENA Pants Plus adapt to individual needs and bodies. With a close body-fit and textile like, breathable materials they are designed for soft comfort. The Dual Absorption Zone efficiently channels moisture away from the body, allowing you to keep dry and confident all day.
Shop now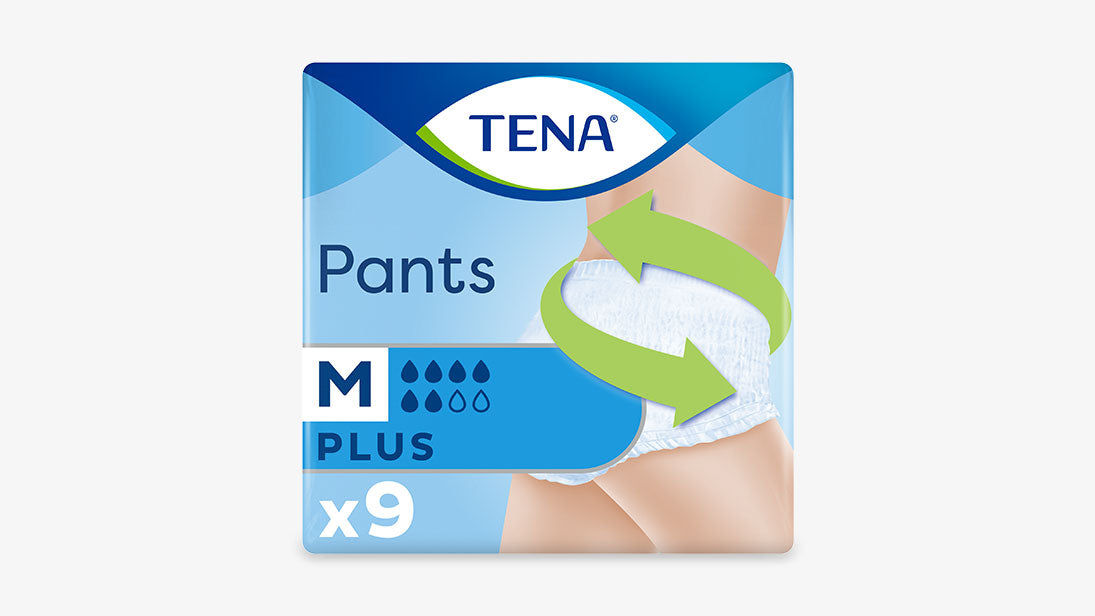 TENA Pants Super
TENA Pants Super are disposable, soft pants with a comfortable fit. Integrated leakage barriers for additional security offer reliable protection against leakage for an active lifestyle and confidence, no matter the situation. Enjoy super security for your daily life with TENA Pants Super.
Shop now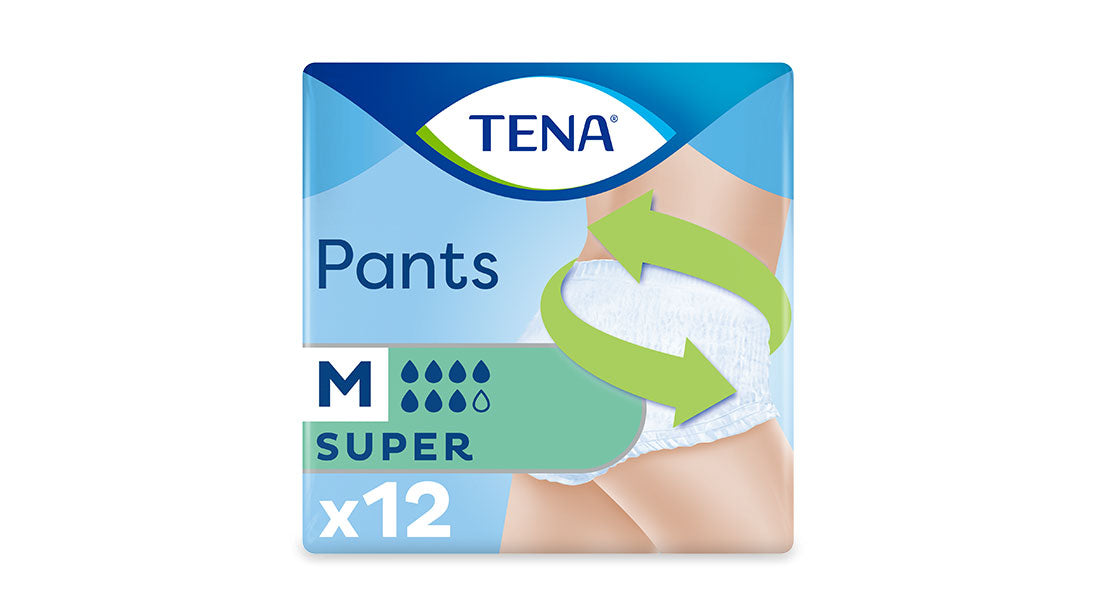 TENA Pants Maxi
TENA Pants Maxi are designed for heavy bladder weakness that protects you with all the comfort that only TENA can provide. TENA Pants Maxi have a core with maximum absorbency that quickly and effectively locks in liquid for total security. Maximum protection, maximum confidence.
Shop now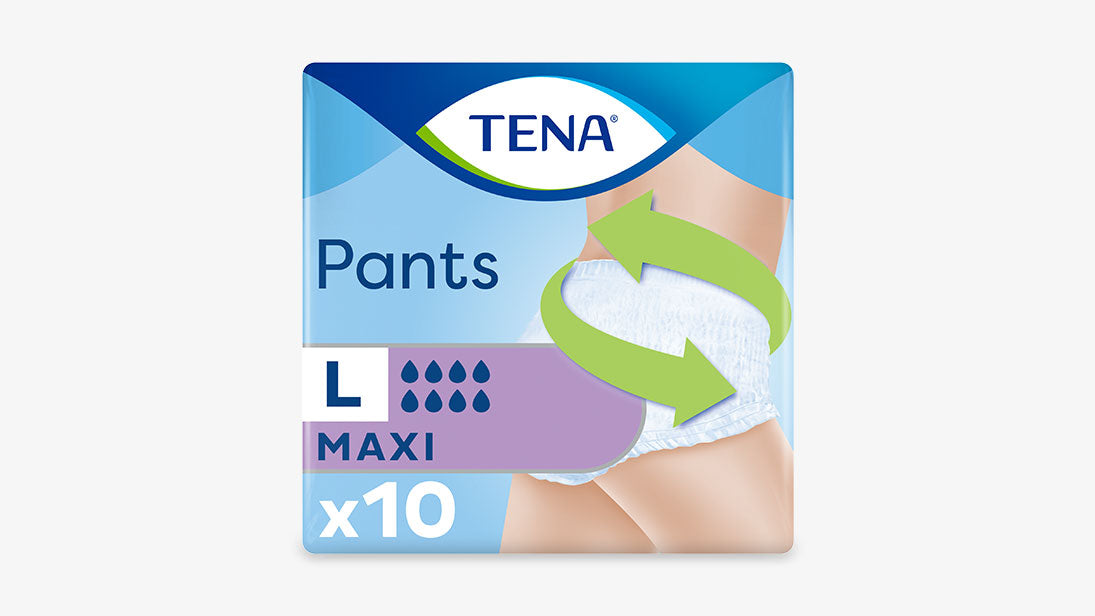 TENA Men for discreet protection
1 in 4 men** experience urine leakage including drips and dribbles.  That's why TENA is trusted by millions of men worldwide for being 100% discreet and 100% secure.

• 100% discreet with a thin and light design
• Comfortable shape engineered for a man's body
• Unique odour control system helps prevent unwanted smells
• Fits securely and discreetly in your own underwear

Available in a range of:
• Shields and pads for light to moderate bladder weakness
• Underwear for heavier bladder weakness
Shop now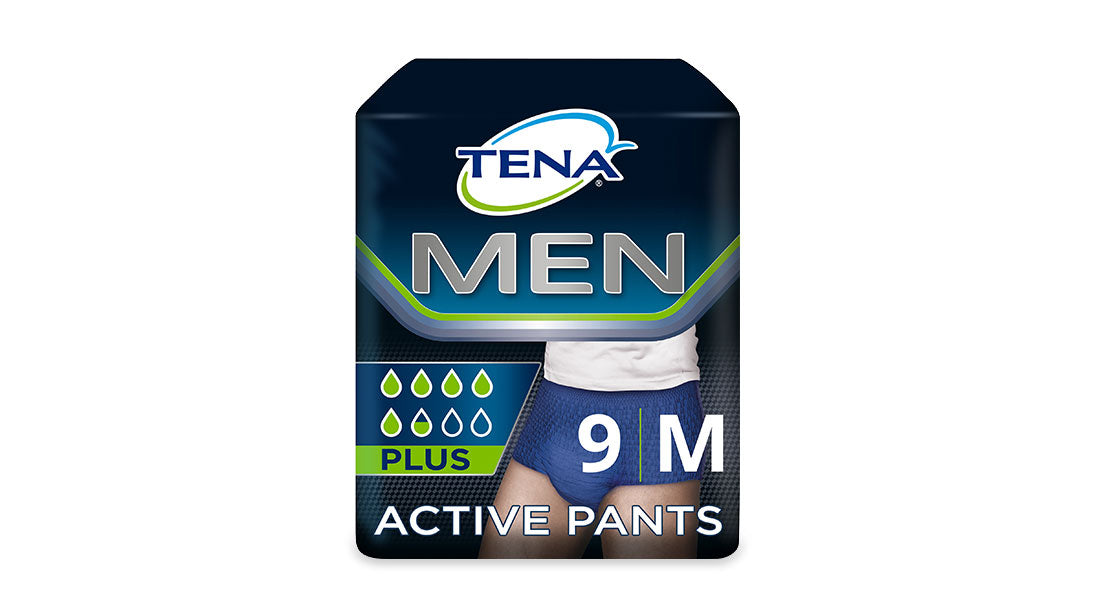 How to use TENA's incontinence pads for men