Get ready to feel your best with our SlimFast range of tasty, balanced Meal Bars and Shakes, and delicious, calorie-controlled Snacks. All designed to slot into your day as part of the 3.2.1. Plan to help you lose weight and keep it off. Whatever your journey, we've got the solution to help you.
How does the 3.2.1. Meal Plan work?
Our 3.2.1. Meal Plan is designed to help you lose weight and keep it off. It's simple, flexible, delicious and scientifically proven to work.
Eat up to six times a day – one healthy meal, two delicious SlimFast meal replacement shakes or SlimFast meal replacement bars and three tasty SlimFast snacks.
Enjoy everything you need to feel your best with our 3.2.1. Meal Plan, are you ready to start your journey?
Shop now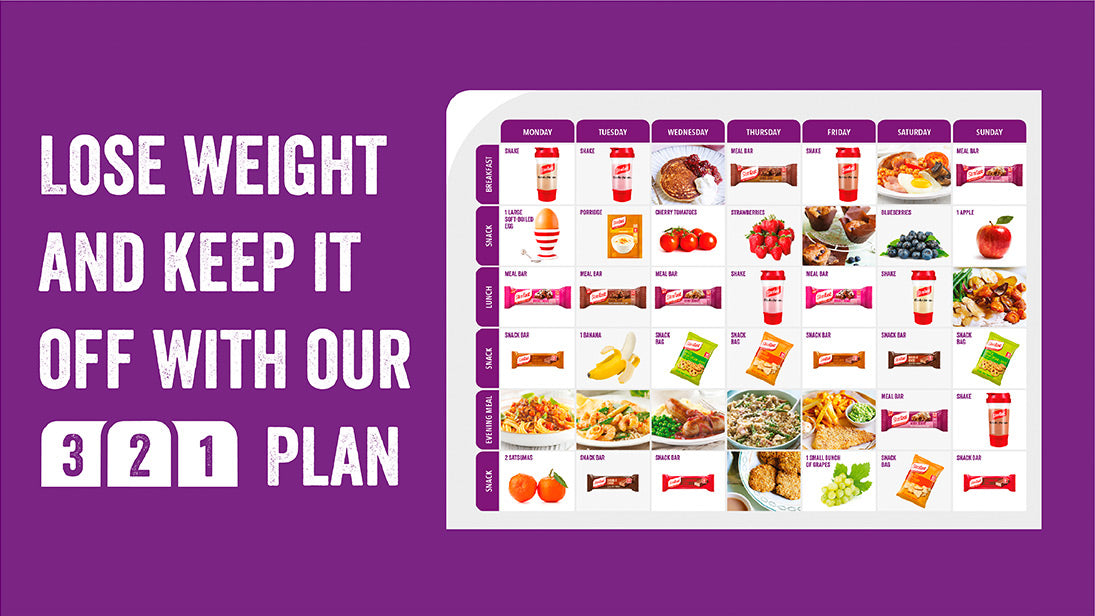 What is the Keto diet?
A Keto lifestyle means eating low-carb, protein rich foods, so you can get most of your calories from fat. Going Keto helps your body use fat as fuel and over time a Keto diet shifts where your body gets its energy from.
Fats fuel our delicious sugar free Keto SlimFast shakes. Enriched with avocado, and zinc to support your metabolism, SlimFast Fuel Shakes also contain vitamins B6 & B12 to support your energy levels.**
Our Keto range will be available to purchase online soon!