Discover Vitality CBD, the UK's number one CBD brand, today. With an emphasis on premium broad-spectrum CBD, organically grown Colorado hemp, and industry-best quality control, this is CBD you can trust. That's why we've partnered with Vitality CBD for an exclusive range of deluxe CBD oils.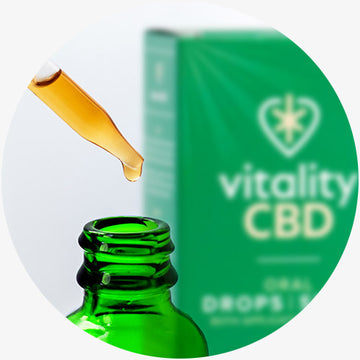 Vitality CBD guarantees quality with extensive third-party testing on every batch.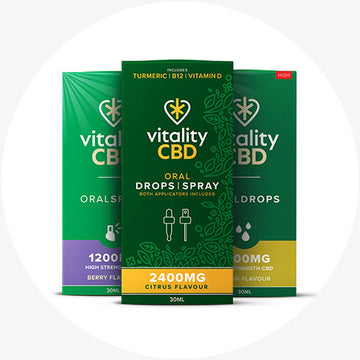 Choose from a variety of different CBD products, including drops, sprays, and balms.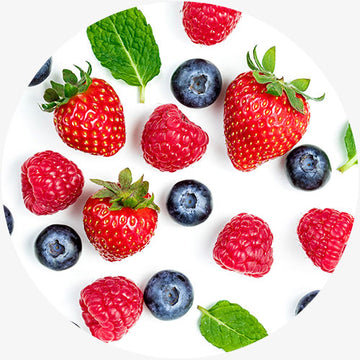 Even better, their delicious flavours have been formulated to mask the hemp taste.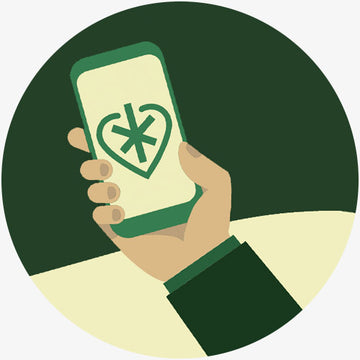 Receive personalised advice from Vitality CBD's leading CBD experts, anytime.
CBD Oral Drops | Spray: Immunity Support
The first in our range of exclusive Vitality CBD oils is the CBD Oral Drops/Spray: Immunity Support. Designed with four active ingredients to help support your immune system, this is a great way to incorporate CBD with your daily vitamin intake.
Vitamin C maintains the normal function of the immune system after exertion. Contributes to normal collagen formation and function of blood vessels.
Vitamin E contributes to the protection of cells from oxidative stress.
Vitamin B6 contributes to the normal function of the immune system and normal red blood cell formation.
CBD Oral Drops | Spray: Calm Support
The second CBD oil in our exclusive collaboration with Vitality CBD is the CBD Oral Drops/Spray: Calm Support. Each of the three active ingredients have been chosen with only one thing in mind: tackling everyday stress.
Californian Poppy helps you support with the stress of a busy lifestyle. Helps support physical and mental wellbeing.
Magnesium contributes to a reduction of tiredness and fatigue, normal functioning of the nervous system and to normal psychological function.
5-HTP
CBD Oral Drops | Spray: Sleep Support
Our final exclusive Vitality CBD oil is their CBD Oral Drops/Spray: Sleep Support. Proper, natural sleep is essential to everyday wellbeing, and each of the below active ingredients helps contribute to a good night's rest.
Chamomile contributes to optimal relaxation, helps to support mental and physical well-being and helps to maintain a healthy sleep.
Lemon Balm acts as an antioxidant, and contributes to a good, calm rest.
5-HTP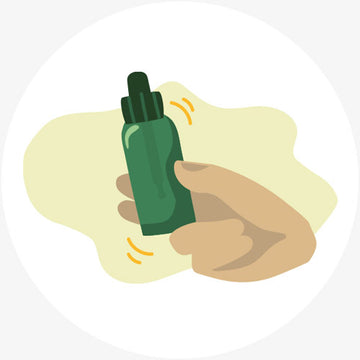 Shake well before opening.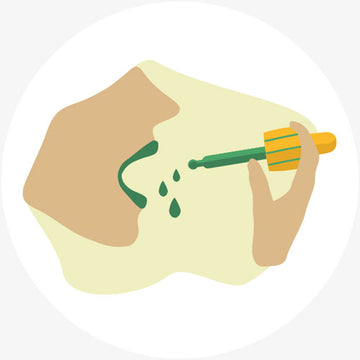 Spray or drop directly under your tongue (sublingually).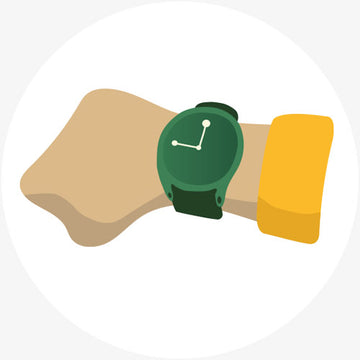 Hold for at least 90 seconds, until fully absorbed.