Organise with LloydsPharmacy
It's time to organise the nation's medicines box. We all know how untidy our medicines box can get, and sometimes they're even home to out of date medicines! So now it's time to clear out those medicines, check the best before dates, and organise a tidy space to store your medicines.
Need some organisation inspiration?
Check out our Instagram (@lloydspharmacyuk) to see how we organise our medicine box, plus our top picks of LloydsPharmacy essentials you need! 
Follow for inspiration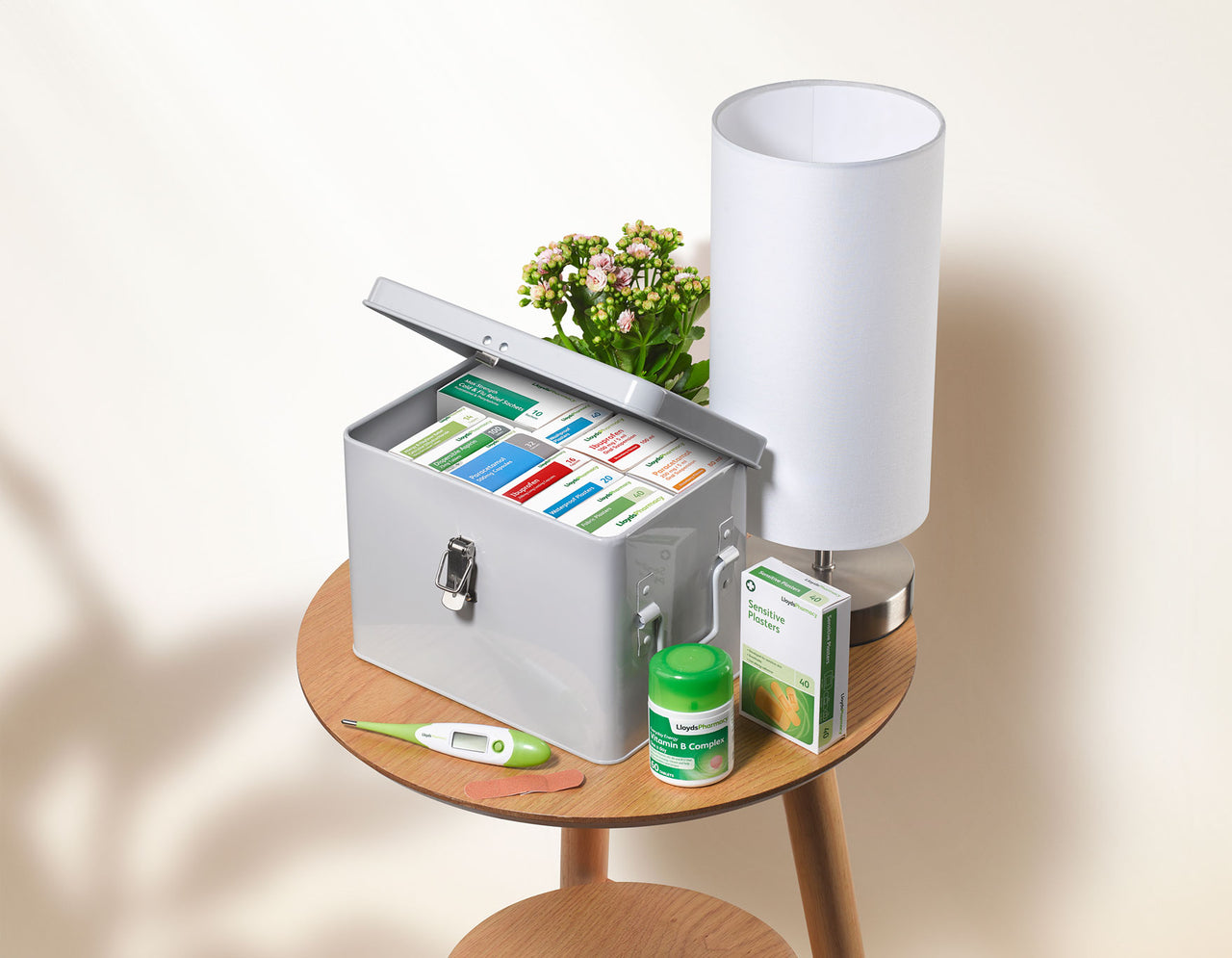 We're always here for you
We're proud of our own brand that's why we've tested, trialled and tested again.
Here at LloydsPharmacy, we want to offer quality alternatives to branded products, whether you're picking up a box of paracetamol in store or browsing online for a blood pressure monitor. Our own brand products are designed to support you and your family's everyday health needs.
We're dedicated to ensuring our products are the best quality, that's why they are tested, trialled and tested again. The quality of our products underpins everything we do and that's why our motto is "we would never sell a product that we wouldn't use ourselves".
At LloydsPharmacy, we are proud of our large range of own brand products, from first aid to pain relief, to suncare to vitamins. We have the right product, at the right price to help look after you and your family. Our own brand products are developed by our in-house experts with the same level of care as their branded counterparts and naturally are subject to the same stringent regulations.
Tailored to your needs and with you in mind, our own brand products are available at the fraction of price of the branded alternative. Why not pop into your local store or shop online and see for yourself.